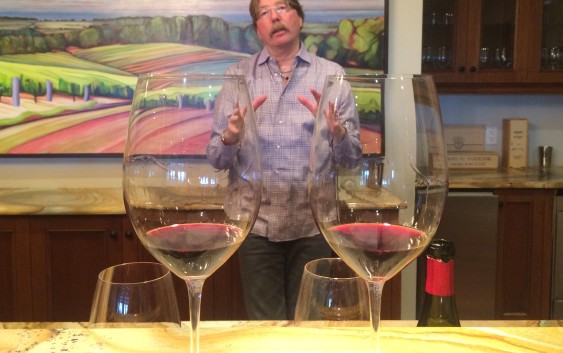 March 5th I had the chance to stop by Graham Rennie's vineyard. I have had a chance to check out the wines at Malivoire in my last few visits. Last year I had the chance to taste the Halo wine from Rennie "G" at an Italian/Ontario tasting and what was remarkable was that no one in the room could discern with certainty which appassimento wine was from Italy and which was from Canada (http://andrewinereview.ca/2015/02/17/from-italy-to-ontario-wine-tasting-january-28/). This is doubly fascinating given that Amarone and the Rennie G are made from completely different varietals. I was excited to get a chance to taste the 2013 wines coming out shortly.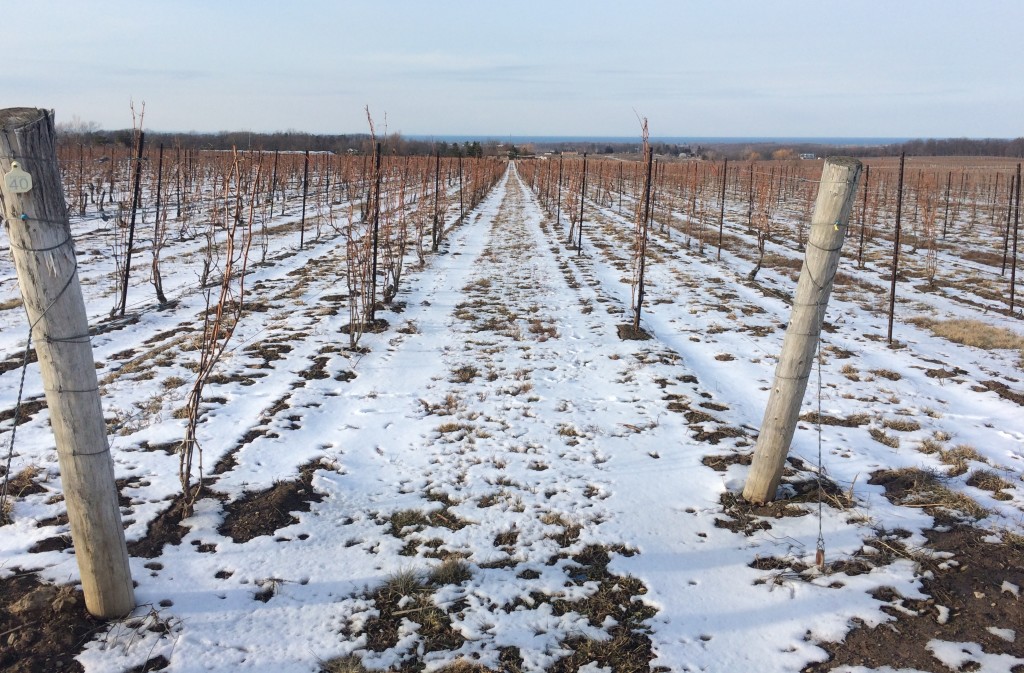 While I was in anticipation of the wines I was equally impressed getting some more back story on the Rennie label. The wines are made with a small portion of the grapes that are being grown on the property. These fantastic wines are a passion project! Which would explain why there is so little made. Graham has coordinated with Shiraz Mottiar from Malivoire to make wines that HE wants to drink.
2013 Scarpata (Cabernet Sauvignon) – Winery Only (www.malivoire.com) – $45.00 – ****1/2 – This Cabernet Sauvignon is made in the ripasso style. It is rich, complex and delicious. The nose offers up a slight floral note that wafts lightly out of your glass only to be followed up with intense black currant, blackberry, smoke and cocoa. The flavours in this wine are just fantastic. Black Currant, and Dark Plum are what you will definitely notice first. Once you get to the second sip, and the third — the heavier flavours begin to unravel giving you ripe Strawberry, Cherry even hints of Red Licorice. The tannin is this wine is velvet smooth making this wine dangerously easy to drink right after opening. This should age well for 10 years in your cellar but given how approachable it is now you will be hard pressed to keep a bottle in the house. The ripeness of the fruit would have you guessing that this is from a warmer vintage. My final thought on this wine is to steal a line from Homer Simpson – I am in flavour country… it's a big country.
2013 G (Cabernet Sauvignon/Merlot/Cabernet Franc) – Winery Only (www.malivoire.com) – $55.00 – ****+ – A worthy follow up to the previous vintage indeed. I think compared to the 2012 version this offers more of a tip of the hat to its Ontario origin than the 2012 version which came from a very hot vintage. The nose is very ripe Blackberry, Currant and Dark Cherry but it is also riddled with allspice and clove. Honestly one of the best parts of appassimento wines are the intense aromas that come from the concentrated juice you get from the dried grapes. The flavours in this wine are Raspberry, Strawberry, Maraschino Cherry. One of my favorite parts of this wine are just hints of savory that start to peek through on the finish of this wine. Is it Tobacco? Is it Roasted Thyme and Savory? I just can't quite put my finger on it, but it's definitely there. As with the Scarpata this is approachable right now but should age very well for a decade or longer in your cellar.