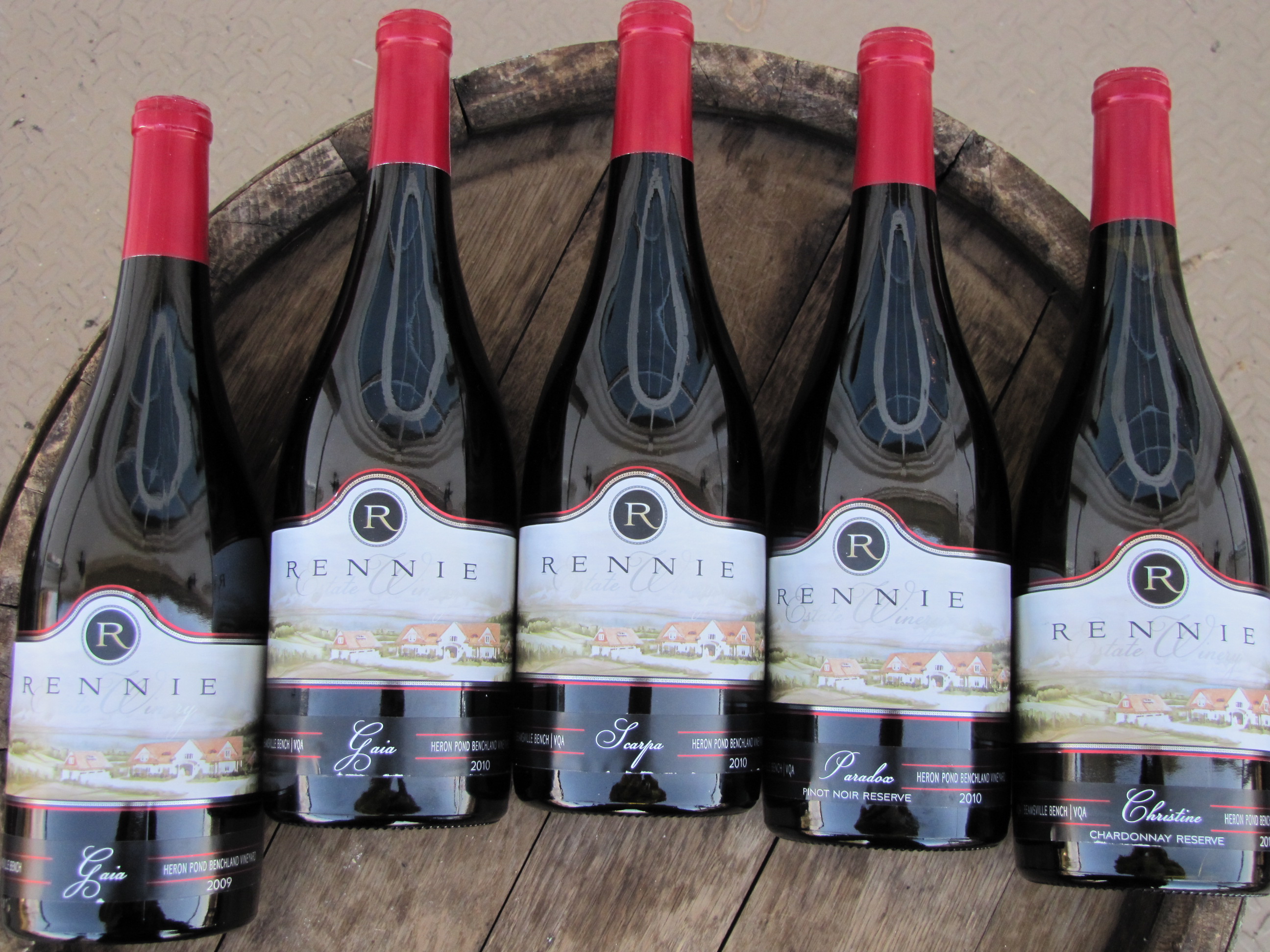 Super Niagara Wines
"G"
To produce our Super Niagara "G" wine, we use the Old World  appassimento process to slowly dry our Bordeaux varietal fruit. Appassimento is a wine making technique that has been used in the cool climate Venetian region of Northern Italy since the time of the Romans. We utilize the appassimento process to increase the skin contact with the grapes and concentrate flavours within the grape. The drying process also metabolizes acids and creates polymerization of the tannins in the skins which provides balance to the wine. Rigorously applied, appassimento  produces wines of exceptional structure, complexity, richness and extraction. We use this classic old world process to produce our signature wine "G".
Scarpata
Scarpata is also made using old world Ripasso techniques. Ripasso in Italian means "repassed". In the 19th century,the ripasso method was invented to improve the quality of young Valpolicella wines.After the "G" wine is racked off, a young Cabernet Sauvignon wine is put over the appassimento lees. As these lees still contain a lot of flavour and sugar, the young Cabernet Sauvignon undergoes a 2nd fermentation. The resulting wine is more flavorful and extracted than the original wine.
The Wines
We utilize three Bordeaux varietals from our vineyard to produce Super Niagara wines. Cabernet Sauvignon provides power and acidity, Merlot adds perfume and richness and Cabernet Franc adds structure and flavour. The fruit is hand harvested  early in the fall and is carefully transported to our custom designed drying facility where the appassimento process can last from 2 to 4 months.
Graham Describes the Appassimento Process
http://www.youtube.com/watch?v=dlkN6C9jf94&feature=youtube_gdata_player